JK Open Korean Language class Sunday in Korea (for Foreigners)
124019
Lv. 28
♥ 1446
♥ 468
♥ 0
---
조인어스 코리아
Modified : 2019-09-16 06:33:53
JK Open Korean Language class
(for Foreigners in Korea)
☞ For 1:1 Volunteer Korean Language Teaching Class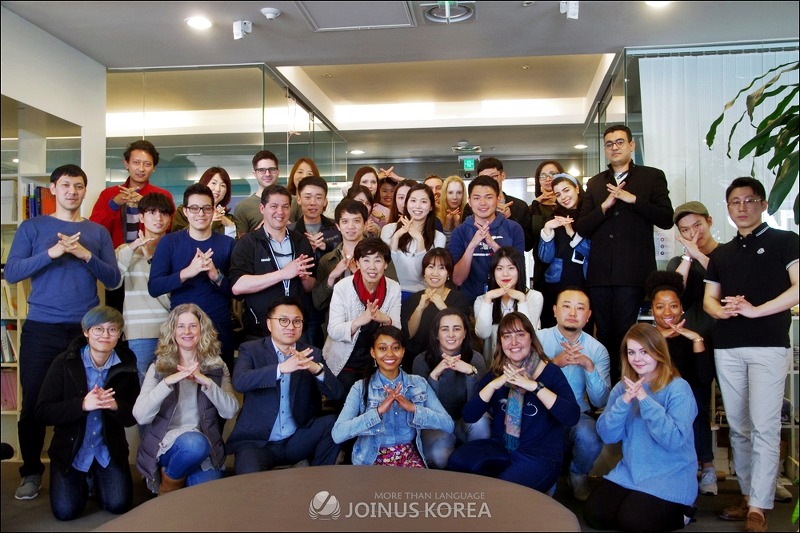 ▶ Details
- Time: Every Sunday 15 ~ 17:00 (2 hrs)
- New Students are allowed to join only on the 1st or 2nd Sunday of every Month
(but the class for total beginners starts only on the 1st Sunday)
- Place: 3F, 95, Mokdongjungangbon-ro, Yangcheon, Seoul (How to reach here)
- Level: beginner ~ elementary (for intermediate and above, refer to 1:1 private class)
■ check Level test : http://j.mp/jk-kotest3 (you can skip if you are totally a beginner)
■ Registration fee (6 months) : KRW 120,000 (USD 120)
- check the discount system as below (up to 50 % discount!)
(SC BANK / 408-20-027362 / 조인어스코리아) or Paypal:(link)*handling fee for paypal included
- The fee is solely used to sustain and improve the program. Thanks !
- # Benefit 1 : posting 2 or more Questions at Q/A board of www.joinusworld.org/qa about Korean language or anything about Korea ! (discount - 30,000 won or USD 30)
☞ JOINUS WORLD user guide: https://goo.gl/74lZ4p
* duplicate & careless questions are not admitted.
- # Benefit 2: register with your friend (discount - 20,000 won or USD 20)
both of you will get the discount benefit. (2 students on 1 teacher)
Please mention your friend name (required to register separately)
- # Benefit 3 : share the link below in your SNS (Facebook, Instagram, Wechat etc) with the name of the post: "1:1 Korean Classes" and hashtags #joinuskorea, #joinusworld #1on1KoreanClass
* include Link: http://j.mp/1on1korean (and get discount - 10,000 won or USD 10)
- private sharing is not admitted.
- # Benefit 4: We have many plans for group outdoor programs to enjoy Korean culture together more.
♣ Contact: joinus@joinuskorea.org / Kakao ID : joinuskorea / instagram : joinuskorea
- Textbook: Sogang 한국어 1A for beginner / 1B for intermediate: 19,000 won each
Sogang 한국어 2A / 2B for intermediate : 26,000 won each
You can buy(bring) on your own, or order here by prepayment. You can order here after checking your level precisely after your first attendance.
<refund policy>
After the first tutoring/class , you can ask to change your teacher or get full refund if you don't want to continue our program in the future.
■ JOINUS FOUNDATION (Seoul city certified 'Sharing' NGO)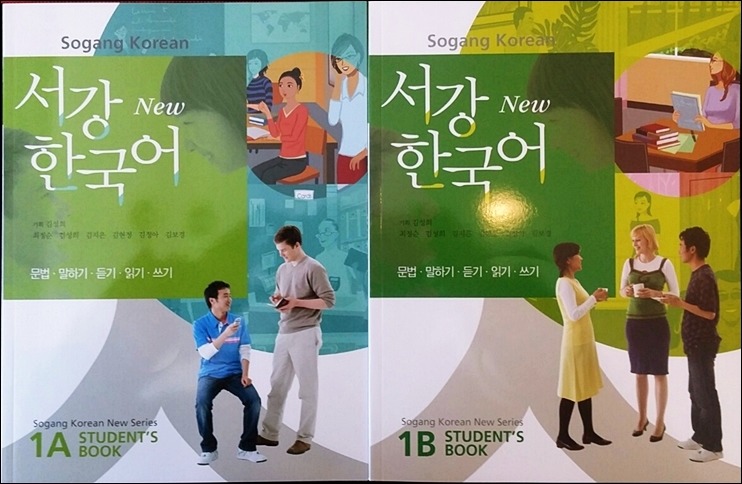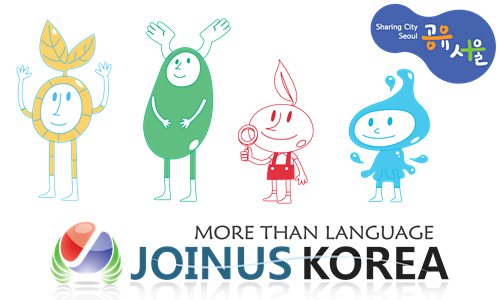 MULTILINGUAL KNOWLEDGE EXCHANGE & SHARING COMMUNITY
조인어스코리아는 국내 최대 29개 '국경 없는 언어문화 지식교류활동가'(JOKOER)를 회원으로 하는 NGO로써,
지식을 통해 세계인과 교류하는 다국어&다문화 지식허브 커뮤니티를 운영하는 순수 비영리 민간외교 단체 입니다.
Most related