[Interview] Interview with Tan DongDan
583
Lv. 27
♥ 1426
♥ 468
♥ 0
---
조인어스 코리아
Modified : 2018-02-01 05:55:23
"And now, the more I learn Korean, the more I get interested."
Hello JOINUSWORLD readers! We are staffs of JOINUS KOREA and this is our first interview with TanDongDan who is an exchange student attending in Sookmyung women's University majoring in Korean literature. During the interview, we were so thankful to her, because she was so coopertative with our plan. Let's check out DONGDAN's attractive interview!
Q. Dongdan, please introduce yourself for us.
A. Hello, I am Tan Dong Dan from Guangzhou. I'm studying Korean at Guangdong university of foreign studies. Our University is mandatory to go to Korea as an exchange student, so I came to Korea august last year. Now I'm studying Korean at SookMyung Women's university.
Q. Why did you choose Korean as a major?
A. At first, I wanted to study something like finance or business. Eventually, I had to compromise with my grade on national college entrance exam, so I decided to choose language as a major. Since I enjoyed watching Korean dramas, I choose Korean. and now, the more I learn Korean, the more I get interested.
Q. Are there any difficulty in studying Korean language?
A. I had difficulty with grammar, especially honorific form of language. When I just began to learn Korean, I haven't felt any difficulty with it, but after I came to Korea, it was harder than learning in China. But I think it's pretty funny because I can figure out people's relationship through how polite they speak to each other.

Q. What do you usually do at your spare time?
A. Well, at my spare time, I usually study Japanese or read books. I also like to go trips around Seoul and suburbs. Lately, I went on a trip to Paju, Gangneung, Gapyeong, and chuncheon. At chuncheon, I went to Nami island and French Village, and I was happy to take lots of satisfying pictures.
Q. What's your favorite Korean drama or movie?
A."The Moon Embracing the Sun", "My love from the star", "Another miss oh", and "Years of Youth". I especially enjoyed the story of "Years of Youth" and I liked that it described Korean students' normal life realistically. Oh, and my favorite actor is Kim Su Hyun, so I watched "The Moon embracing The Sun" more than 5 times.
Q. What do you think about image of Korea?
A. Before I came to Korea, I thought every Koreans would dressed up and put make-ups, because of the Korean dramas I watched. But after I came to Korea, I felt like they don't care that much about their looks. I'm not sure, but maybe it's because I'm in Women's university right now.
And I think Korean people live their life to the full. China also have national college entrance exam, so Chinese do their best. But compare to Chinese, Korean people study for their life. whether it is entrance exam or finding a job.
Q. What is the best thing during your university life?
A. The people I met in Korea were very kind to me. The people I met in study group and friends that I met in school were nice and welcomed me. I think I try to meet friends more often, because they make me feel less homesick.


Q. Where do you get the necessary information about Korea?
A. I usually use application called '奋斗在韩国', which guides Korean life for Chinese. It has various information like Korean part-time job, gathering events, rent, second-hand goods, Korean news and stuff. Our university doesn't provide much information about Korea, so we use this application the most. And I also use witchet official account called "公众号", this app let us know many Korean-Chinese related news.
Oh, and I've participated in Hanbok festival that Joinus Korea hosted. At the festival, People were able to wear Hanbok for free. After we changed to Hanbok, we visited Gyeongbok palace and it was marvelous. The best thing was that I made a great Korean friend at there, and I'm still exchanging language with that friend.
Q. Do you have any dream or hope to be come true?
A. I want to get a job in marketing field. I normally like to "plan" stuff, so I think having a job in marketing field might be best for me. For that reason, I want to use my language skills and work in a marketing department in Korean company that is located China.
Q. You said your dream is to have a job in marketing field, then can you suggest us how to publicize Joinus Koera to foreigners?
A. As I said, I think it's important to upload some information or advertisements about Joinus Korea on other websites that is related with foreigners. For example, information about events like Hanbok festival or solutions for the foreigner's curiosity through Q&A.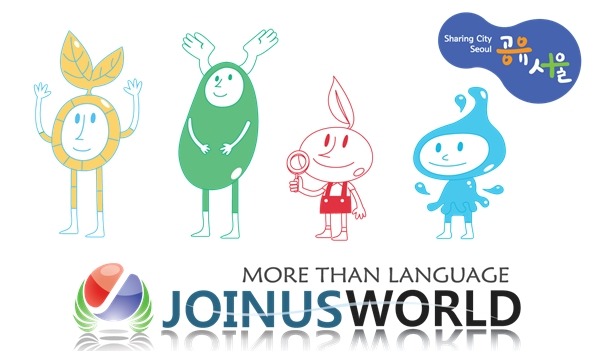 "국내최초 다국어&다문화 지식공유/교류 커뮤니티" 운영 IT NGO
MULTILINGUAL KNOWLEDGE EXCHANGE & SHARING COMMUNITY
글로벌 지식나눔 NGO의 든든한 후원자가 되어주세요♡
조인어스코리아는 국내 최대 29개 '국경 없는 언어문화 지식교류활동가'(JOKOER)를 회원으로 하는 NGO로써,
지식을 통해 세계인과 교류하는 다국어&다문화 지식허브 커뮤니티를 운영하는 순수 비영리 민간외교 단체 입니다.
조인어스 코리아
Lv. 27
♥ 1426
♥ 468
♥ 0
Mostly used tags : 베트남어 1on1 Korean class JOINUSKOREA 무료교실 sundaykoreanclass
Language : English, 中文, 日本語, 한국어
Bio : JOINUS KOREA !
Most related